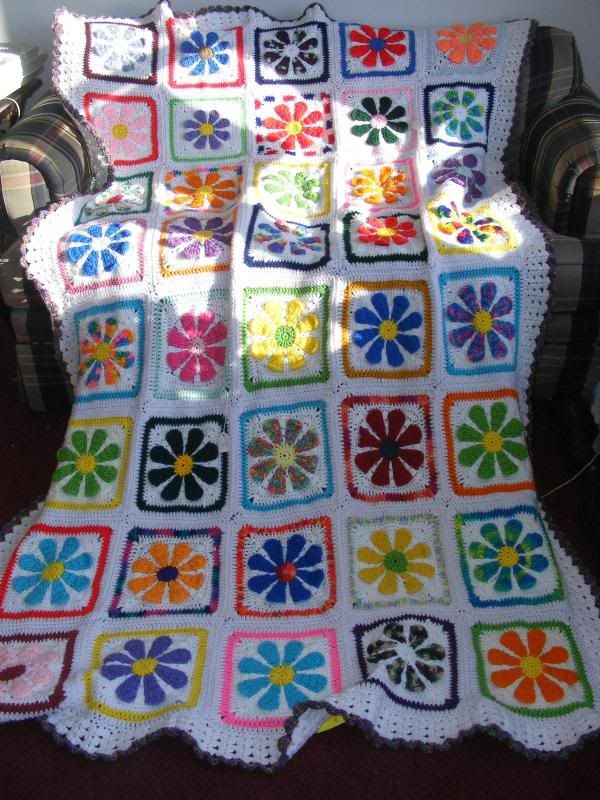 Wow, it's been a super-long time since I've posted on here!
As usual, I have squares here that need to be photographed and inventoried and put up here on the blog. They're safe and sound, though. I've been trying to "declutter" and part of it is trying to get some of my WIPs finished and out of the house so that I have room to store daisy squares.
I will be starting a new daisy in the not-too-distant future, but want to get the prior stuff all organized first.
Here's the afghan I just finished. I don't have the squares listed yet, but hope to do that by the end of the week. If you click on the image, it should pop up quite large so you can see if your square is in there.